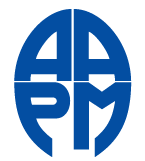 The Fall Northwest Chapter of the AAPM is hosting a one-day symposium on Friday, November 7th, 2014 at the UW Medicine, South Lake Union (SLU), Seattle, WA. The symposium is entitled "Celebrating Madam Curie's Birthday and Advances in Cancer Radiation Treatment". The lecture begins with our keynote speaker Robert D. Stewart, Ph.D., Associate Professor, University of Washington, Department of Radiation Oncology and his talk is entitled: "Radiation Response Modeling from the Molecular to Tissue".
The vendor fee to register for this event is $700.00. Please take advantage of this opportunity to meet and mix with medical physicists, dosimetrists and RTTs from across the state and region. There are very high quality presentations scheduled for your additional enjoyment. Your registration fee includes, breakfast, lunch, and also refreshments throughout the day.
Plus an invitation to a dinner on Thursday, November 6th, 2014, 6:00 pm at the Six-Seven Restaurant, in the Edgewater Hotel in Seattle. At the dinner you will meet our symposium sponsor ELEKTA, our Speakers, Symposium Organizers and NW Chapter Executive Committee Members.

On the following night you are welcome to join in a social event. This will immediately follow the meeting at the UW Medicine South Lake Union in the main lobby.
During the all-day Friday symposium you will be provided a skirted table and space for your displays and a contact list for all of the attendees at the event.
Special acknowledgment:


For their generous financial support of this symposium



Symposium Organizers:
George Sandison, Ph.D., FCCPM, FAAPM
Professor and Director of Clinical Medical Physics
Department of Radiation Oncology
University Cancer Center, UW Medicine
David Shepard
President, NW AAPM Chapter
Director of Medical Physics
Swedish Cancer Institute
Seattle, WA
Rex Ayers, MS, DABR, MCCPM, CHP
President Elect NW AAPM Chapter
Northwest Medical Physics Center
Seattle, WA
Miram S. Lambert, M.S., DABR
Medical Physicist
Kaiser NW Permanente
Interstate Radiation Oncology Center
Portland, OR
Carl Bergsagel
Secretary-Treasurer, NWAAPM
VA Puget Sound Health Care Systems
Seattle, WA
For additional information contact:
Velida (Vee) White
2014 NW AAPM Fall Symposium Coordinator
Department of Radiation Oncology
School of Medicine
University of Washington
1959 NE Pacific Street
Room NN146, Box 356043
Seattle, WA 98195-6043
All inquiries must be emailed to veewhite@uw.edu
The Scientific Program is forthcoming
2014 NW AAPM Fall Symposium Meeting - All Vendors
Friday, November 07, 2014
UW Medicine, South Lake Union Campus
850 Republican St.




http://depts.washington.edu/somslu/about/




Seattle

,

Washington

98109




United States